We Speak Commercial Roofing!
We'll get your Commercial Roof Covered!
SERVING GREATER NYC FOR ALL THEIR COMMERCIAL ROOFING NEEDS
NYC Commercial Roofing Contractors has been serving greater NYC area for well over two decades. We offer highest quality solutions for all commercial roof, roof installation, repair and maintenance needs
For a long time we have been serving all five of the NYC boroughs:
New York City boroughs serve as one of nation's biggest commercial hubs. There are diverse needs NYC businesses located in greater NYC area. Commercial roofing entails an undeniable significance among these needs. A safe and sound roof is immensely important for ensuring security and efficiency for a commercial organization. NYC Commercial Roofing Contractors has been providing low cost and highest quality commercial roofing services to commercial entities as well as homeowners.. Having served thousands of NYC commercial offices, shops and homes, NYC Commercial Roofing Contractors is your best roofing partner you can rely on for: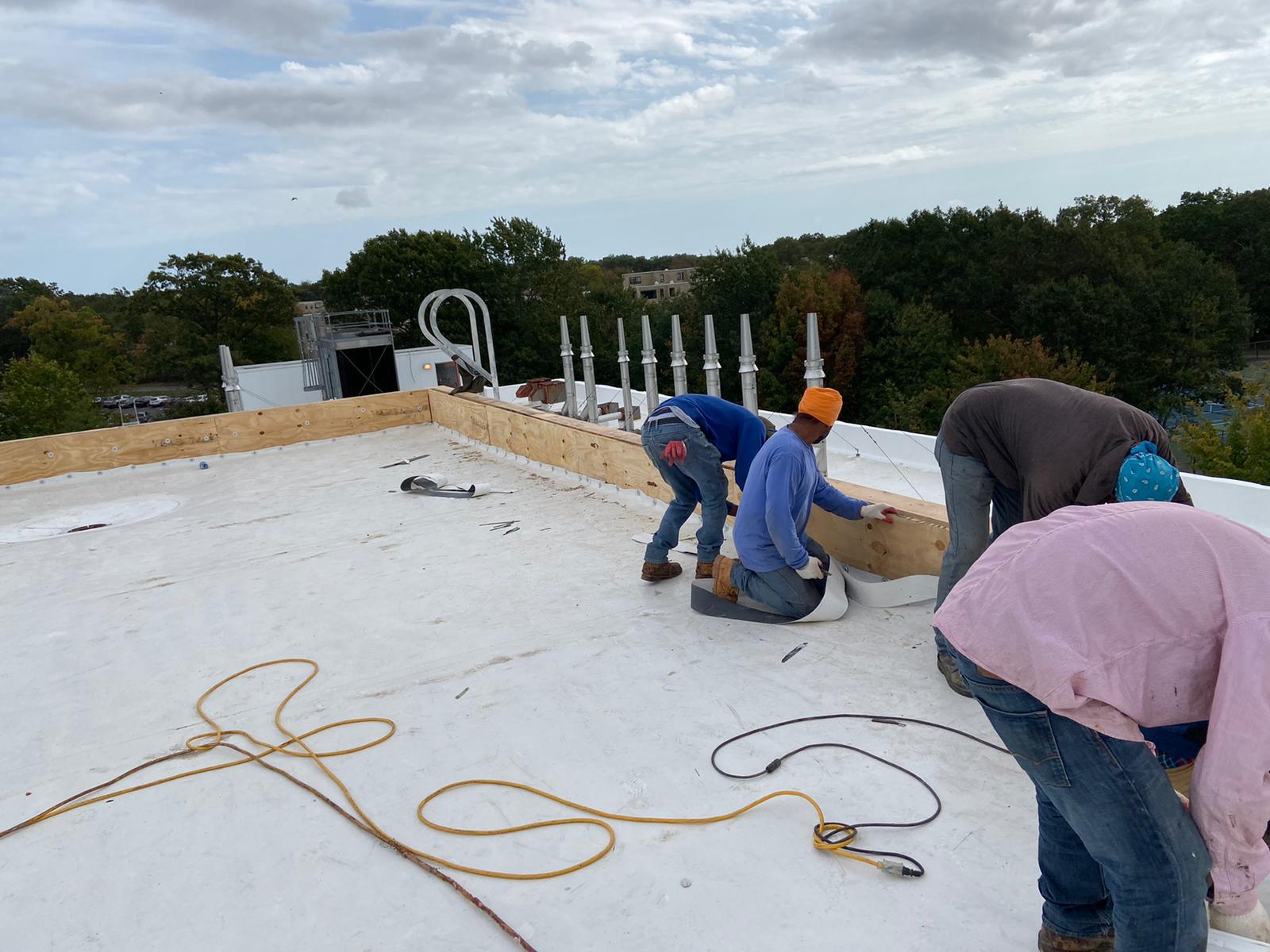 Best Commercial Roofing Contractor in NYC
For over two decades we have been the leading commercial roofing contractor for NYC business. We always focus on best quality roofing work. Over the years NYC Commercial Roofing Contractors has fostered relationships with commercial businesses for being their NYC roofing solutions expert they can trust over and over again. Come see us and you will find happy commercial roofing stories all over, testifying that we are the best and most reliable commercial roofing contractor all over NYC.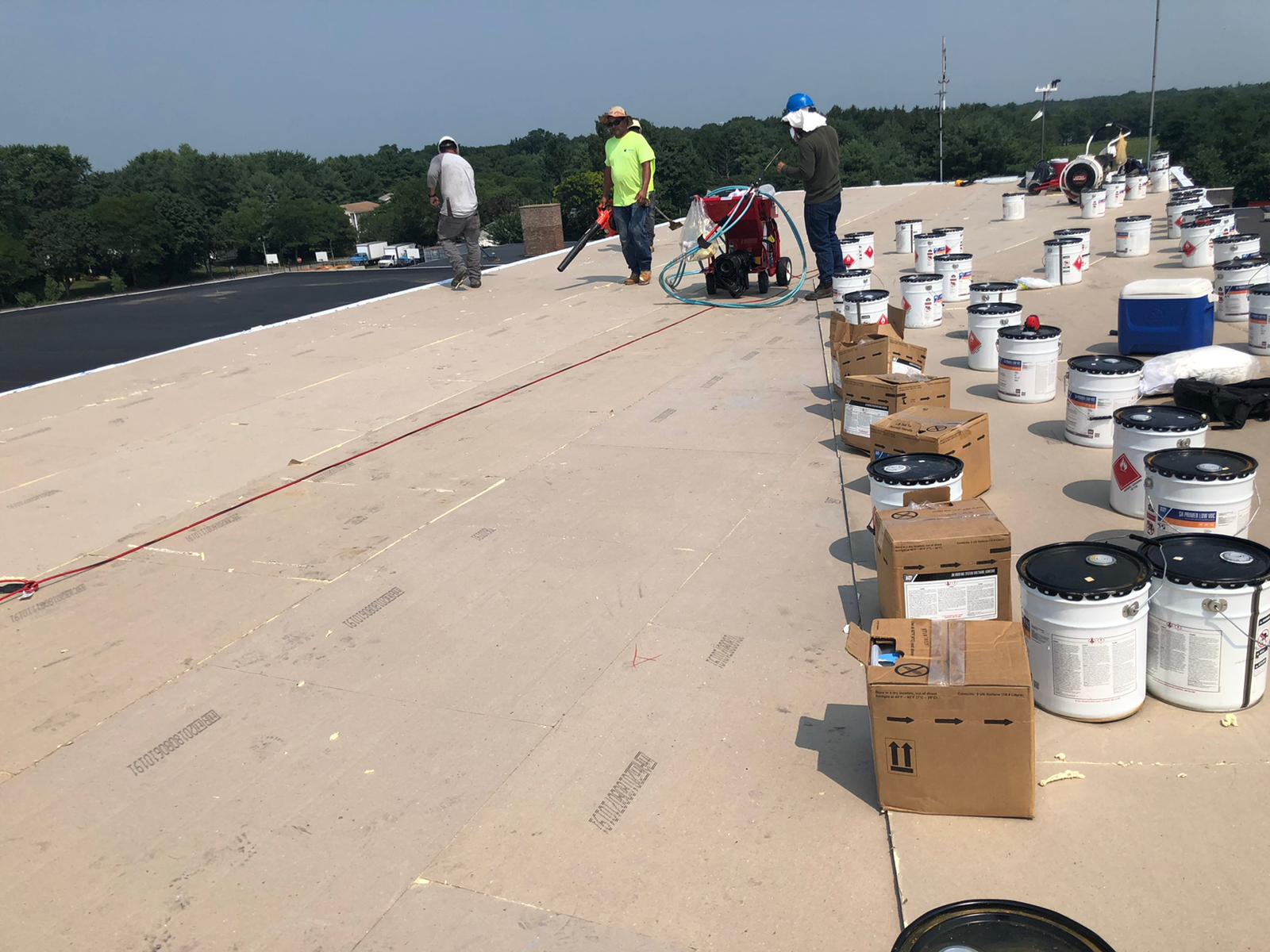 Licensed Commercial Roofing Contractor NYC
NYC Commercial Roofing Contractors' roofing experts are licensed commercial roofing contractors. We not only ensure that your commercial roofing installation, repair and maintenance is according to NYC commercial roofing regulations but it corresponds to highest safety and quality roofing standards too. With us as your commercial roofing partner you get added peace of mind that your commercial roofing needs are fulfilled by knowledgeable and licensed commercial roofing experts in NYC.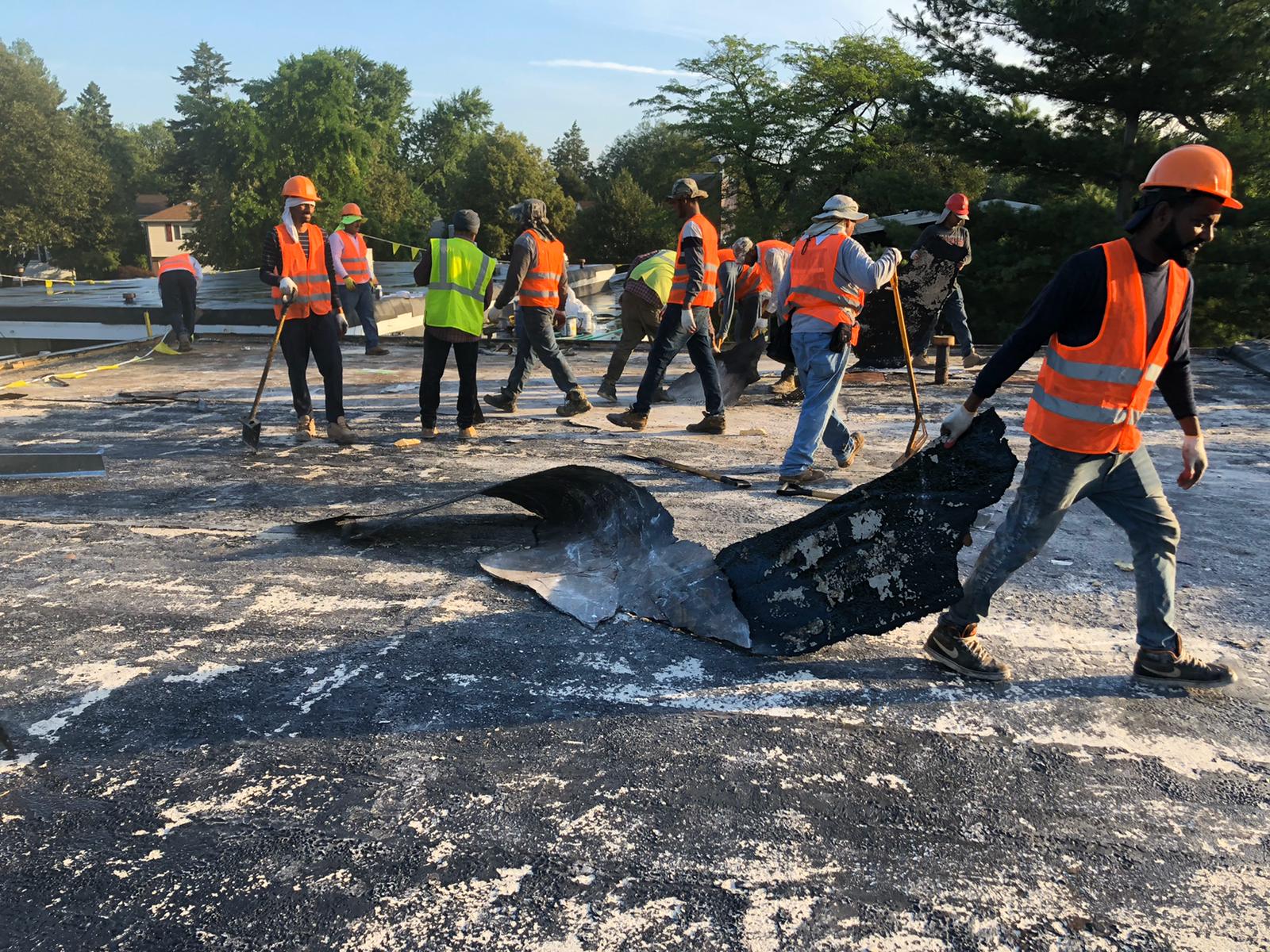 The Most Experienced NYC Commercial Roofing Experts
We have over two decades long experience in satisfying diverse types of clients seeking best commercial roofing solutions in NYC. This has seasoned us to know a great deal to be your top choice for fast and easy commercial roof installation, repair and maintenance tasks. By selecting NYC Commercial Roofing Contractors you will save yourself from facing issues and hazards that happen due to working with inexpert roofers.
Looking for a New Commercial Roof Installed in NYC?
If you are looking for an expert commercial roofing company then search no further because you are at the right place! NYC Commercial Roofing Contractors has the expertise you need to install the commercial roof that lasts the longest.
Call Us for Getting a New commercial Roof Installed Fast in NYC – Bronx, Westchester, Manhattan, Yonkers, Queens, Brooklyn and neighboring areas.
Tips for Selecting the Right Roof
Need Durable Roof Repair?
Things wear out doesn't matter how durable we think of them to be. When your roof is showing signs of a visible or even a potential problem, you can be most vulnerable. You should not make any compromises and get the roof repaired immediately if you notice any of the following roofing issues:
It is probably the most common problem residential and commercial building owners have to encounter. A leakage in any part of a roof must be taken seriously as it lets water seep into the structure which in turn threatens the integrity of the entire structure. Roof repair pros at NYC Commercial Roofing Contractors ensure that the root cause of leakages are found to make durable repairs possible.
The second most frequent issue is ponding or the formation of little ponds after a spell of rain or snow. They can be damaging to rooftop's outer material layer and if allowed to persist can cause further damage. One proven solution is to form tapered zones wherever the ponding exists so that the water is kept from accumulating.
Another negative roof condition you can't really stop from happening is puncturing. It is caused sometimes by a tiny woodpecker and sometimes due to foot traffic over the years, however small punctures turn into holes if not repaired on time. Since punctures and holes allow dust and moisture to pass into rest of the roof structure, they must be professionally repaired promptly.
As the roof ages it is normal for cracks to appear but they must not be left untreated to worsen further. In fact cracks, blisters and broken seams compromise the roof's ability to work as the weather shield of a structure. They should be repaired using compatible material promptly in order to avoid complicated procedures later on.
Snow may not come as a surprise often as the weather signals its arrival in advance though sometimes homeowners do get an unpleasant surprise due to its accumulation on rooftop over prolonged winters. When snow melts the water seeps into inner layers of roof system through broken seams and other failed parts of most outer layers, subsequently water pushes up the shingles or tiles, a recipe for more substantial and visible partial roof failure.
Get Roof Inspection by NYC Licensed Commercial Roof Experts
Get quality roof inspections with just a buzz to us. NYC Commercial Roofing Contractors will send out a team of licensed and experienced roof inspection experts who will examine the roofs of your NYC commercial area or house. Roof inspection is recommended at least once a year and more frequently if any of your roofs is more than ten years old.
Why Consider Roof Inspection?
This is one of our most popular offerings. If you are planning to build a home, a condominium or a commercial building in busy boroughs of NYC like Manhattan, Bronx and Queens, we can help you realize your dream with zero hassle. All you have to do is share your idea with us and leave converting it into a speaking reality to us. We have licensed designers and general construction contractors who can deliver ready-to-move-in residential and commercial units of any size on turnkey concept.
General Construction Contractor
The list of services we provide as your trusted general construction contractor is long. As part of our commitment to being your comprehensive general construction services provider, we offer wide range commercial and residential construction project design and implementation at any scale such as:
NYC Commercial Roofing Contractors is a proud property maintenance partner of hundreds of homes and commercial entities all over Manhattan, Bronx, Queens, Brooklyn, Westchester and neighboring areas. We conduct scheduled inspections timely repairs as part of our resolve to keep your home or commercial premises performing at their best. All the check-ups and maintenance tasks are performed by experts who specialize in relevant areas of property maintenance and repairs like:
Safest Commercial Roof Replacement NYC
We know that installing the roof while following the highest safety roof installing precautions is extremely important. The roof replacement experts at NYC Commercial Roofing Contractors use advanced tools and techniques for keeping the rest of the structure unharmed while removing old roof and installing a new roof in NYC boroughs business or home. We dispatch extra staff so that least interruption happens while we restore the peacefulness at your home or workplace.
The Right Replacement for Your Old Roof
NYC Commercial Roofing Contractors treats its customers like family. We realize like any other part of your home when you want a roof replaced, the look and feel are ever so more crucial! This is the reason why we install a roof that completely replicates the previous roof or the one that brings a new charm to you NYC commercial premises or home depending on how you prefer. In each case we will install or construct the roof that helps your home or office regain its glory.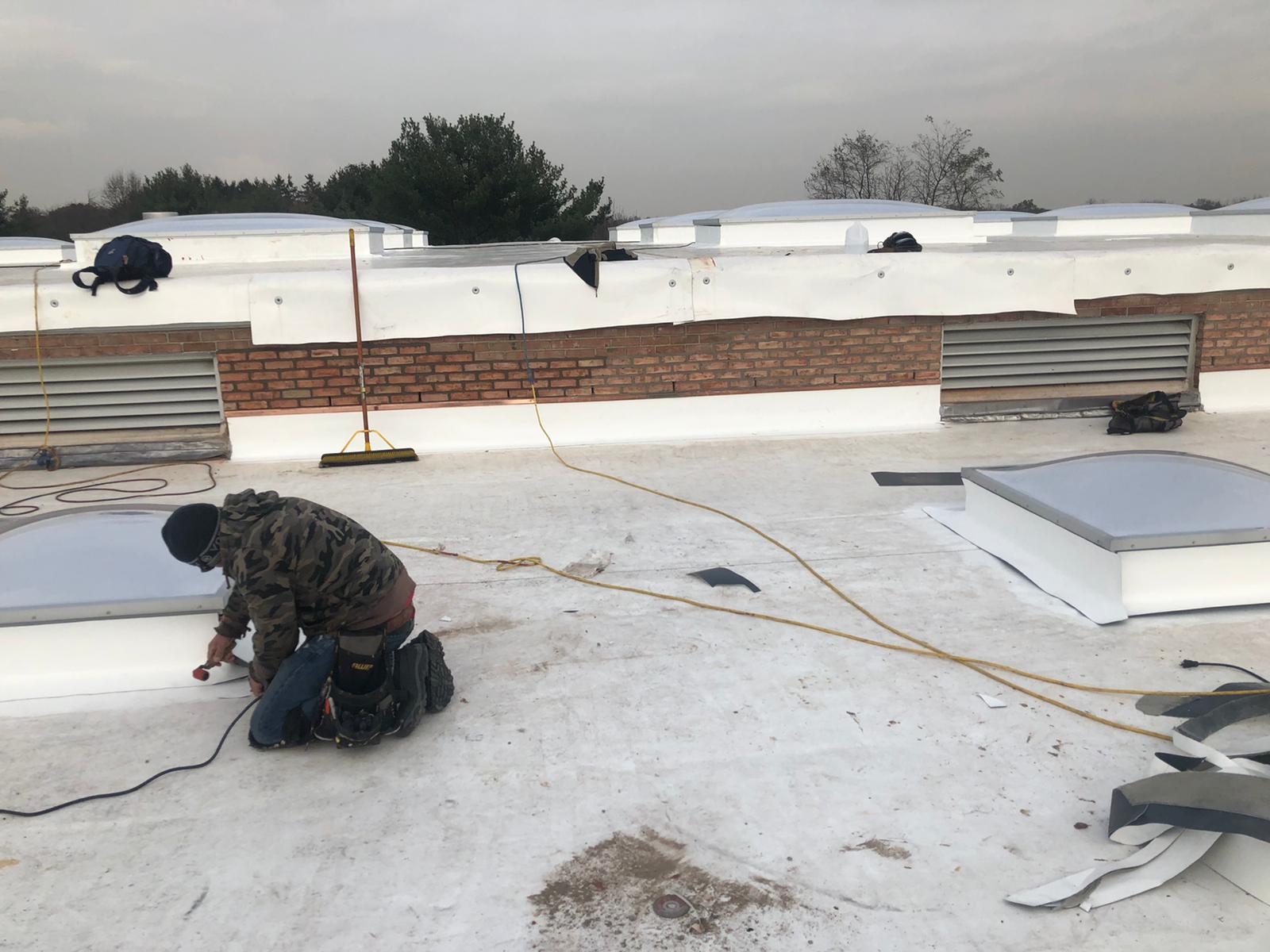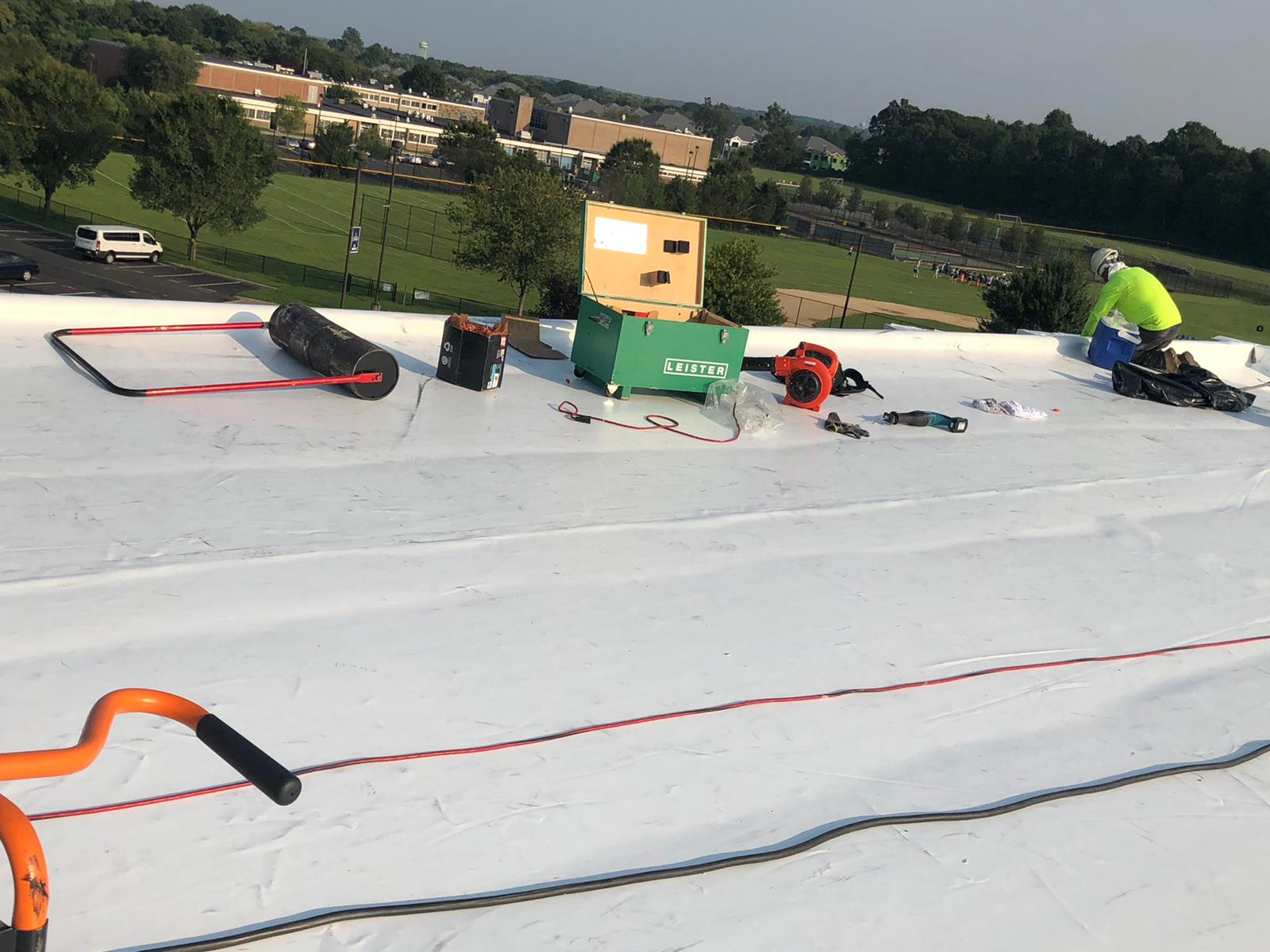 Rapid Commercial Roof Replacement NYC
Like any other home or commercial area restoration project, replacing a roof in NYC is something you want completed fast. NYC Commercial Roofing Contractors is passionate about delivering to you a fast and professional roof replacement experience. Our roofing experts are trained to take down and install a new roof rapidly. They have most advanced equipment and tool set for replacing your old roof with a new roof faster than you think.
Roof replacement was done in a timely manner, the crew on the project were professional and answered all my questions doing the project. All aspects of the project that were discussed before the work was started were completed without any issues. Would highly recommend or use them again in the future. Completely satisfied with the roof replacement
Very professional, timely, neat, and most of all.. A JOB WELL DONE!
They gave me good services on cheap price cost would love to use there service again